Explore 5 – Pocket-size video magnifier
The smallest and lightest 5.0-inch portable digital video magnifier of its kind
If you are looking for a pocket-size video magnifier, the Explore 5 is the perfect product for you. With its compact design and 18 different enhancement contrast modes, this handheld magnifier is ideal for spot reading. This portable vision aid is suitable for anyone with vision loss who is looking for an independent living product that is easy to use and that provides a clear, sharp image. With its high-definition image and precise autofocus, you'll see things up to 22 times more clearly.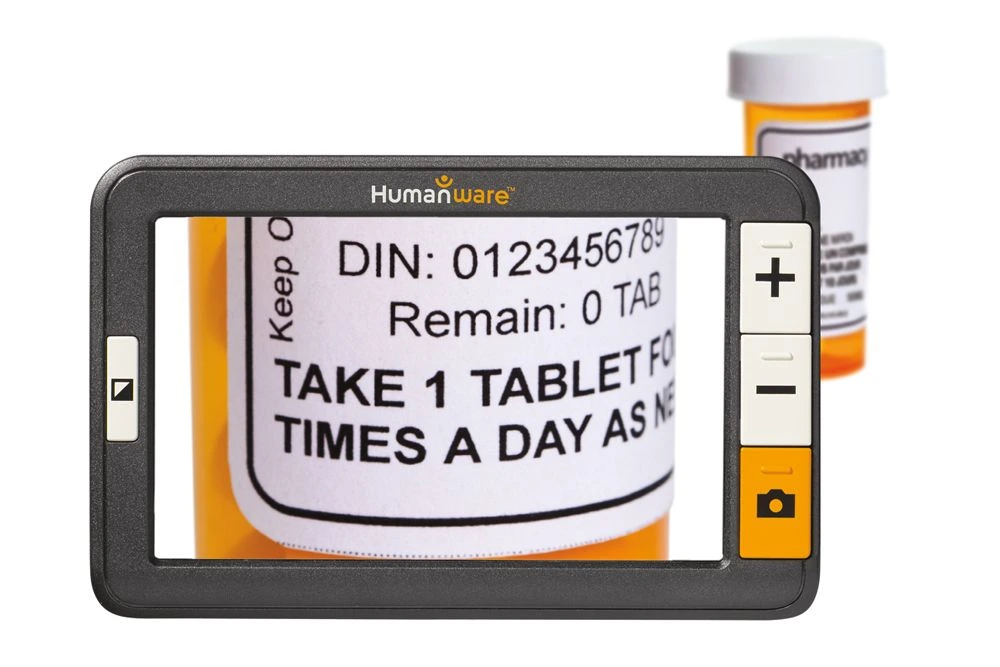 Contact us at
(+40) 729.099.260
The Explore 5 is one of the most versatile in the 5-inch range. It is a smart choice for variable magnification and customizable reading contrast in daily activities. To be used on the move or for reading documents at home, it is perfect for all situations (standing, reclining in a chair, or sitting at a table) while delivering sharp and clear images at your fingertips.
With large, bright buttons, this device is perfect for magnifying restaurant menus, small print in newspapers, product labels, or even airlines tickets. Its exceptional portability and ergonomics make Explore 5 the magnifier of choice to take anywhere you go.
2x - 22x magnification
HD image quality
Brilliant 5-inch LCD screen
Sharp HD autofocus camera
Reading stand
Customizable: 18+ enhancement modes
High-resolution video output
Weight & Dimensions
Device weight: 228g (0.5 lbs)
Device dimensions (w x d x h): 5.5 x 3.5 x 0.8 inch / 139.4 x 89 x 21.3mm
Screen dimension: 127mm (5 inch)
Screen protection: Magnesium alloy bezel
Non–removable battery
Braille displays

Audio Assistants

Braille Printers

Touch image printers

Tactile marking