ZY-Fuse for tactile diagrams
The ZY-Fuse device is the simplest and quickest means for creating tactile images.

The use of ZY-Fuse does not require any usage instruction. The device can be used immediately after being taken out of the box. The device has a 12-month warranty during which thousands of tactile diagrams can be created.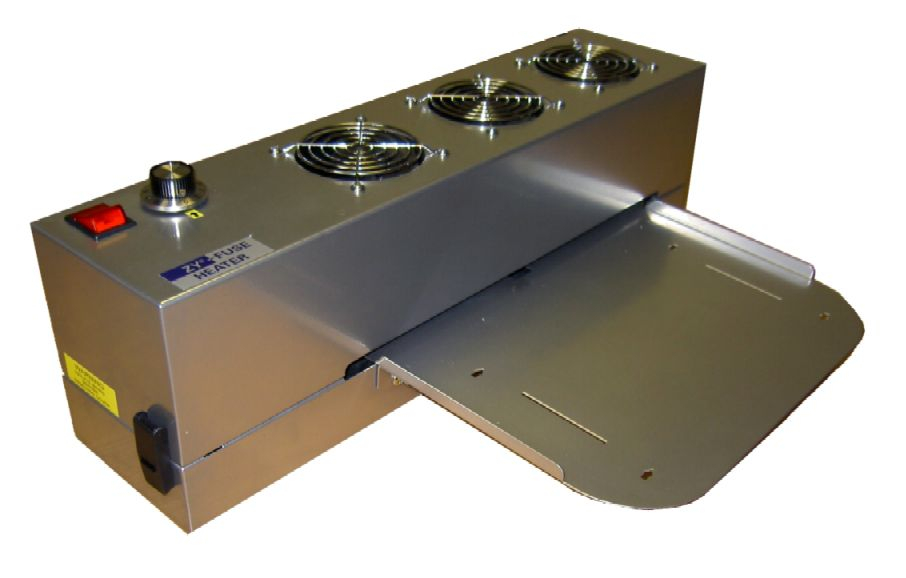 Contact us at
(+40) 729.099.260
Simple and powerful
ZY-Fuse offers you the power to transform hand-drawn diagrams into an excellent educational tool, starting from kindergarten, school, and up to university. The words and images printed or drawn on the special ZY-Tex paper come to life thanks to the electronically controlled heating element, resulting in a tactile diagram that can be easily recognized by touch.
Tactile diagrams are the best means of tactile education for young people who are visually impaired. In the learning process, tactile images are the most effective way of conveying graphic information. Teaching materials made on a tactile support represent an excellent method of capturing interest and attention in lessons with visually impaired students and pupils.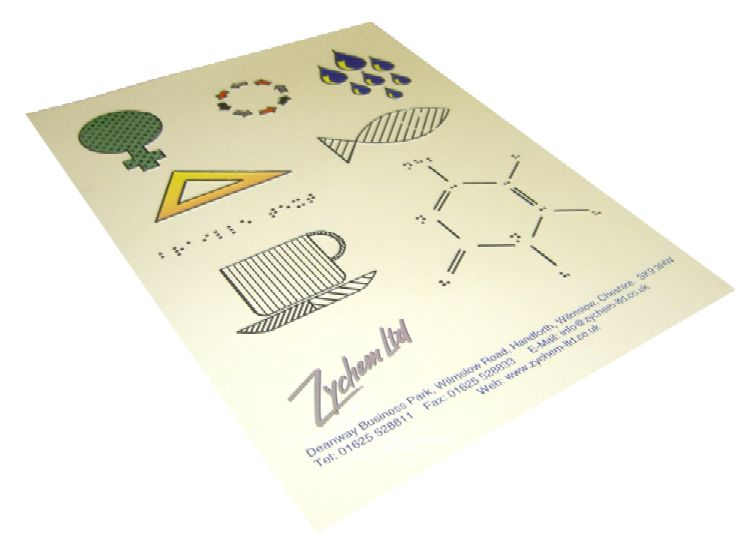 The starter package (Starter Pack) represents the smartest way to acquire a ZY-Fuse device. Through this offer, in addition to the device itself, the necessary special paper can be purchased at a reduced price. The starter package contains the ZY-Fuse device and two boxes of ZY-Tex special paper, which can be either A4 or A3. Of course, the price of the starter package is lower than the sum of the prices of the components.
The ZY-Tex special paper can be used with any device similar to the ZY-Fuse device. In Romania, this class of devices is also known under the improper name of "thermoform" or "Piaf." In fact, the generic name of this device is a heater because it heats the special paper in a controlled manner so that the micro-capsules with alcohol expand only in the area where there is a black-colored drawing on the surface.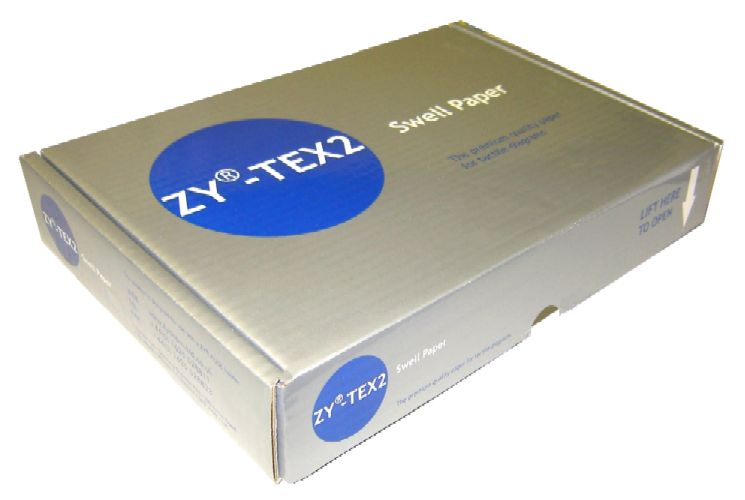 The ZY-Tex paper is packaged in bundles of 200 A4 sheets or 100 A3 sheets, at the same price.
Technical specifications:
Work rate: 4 pages/minute
Dimensions: 150 x 520 x 500 mm
Weight: 7.2 Kg
Tension: 220 V
Power: 6-12 A