Mobile Braille Displays SuperVario
The Braille displays SuperVario Family, comes with a wide range of varieties, suitable for the various needs of users.
They are :
SuperVario24 (also known as the PocketVario)

Can be carried in your pocket. Ideal for interfacing with the mobile phone.

SuperVario32
SuperVario40

Design to interface with laptops.

SuperVario64
SuperVario80

These displays are ideal for interfacing with desktops.
The final number represents the number of Braille cells of the device.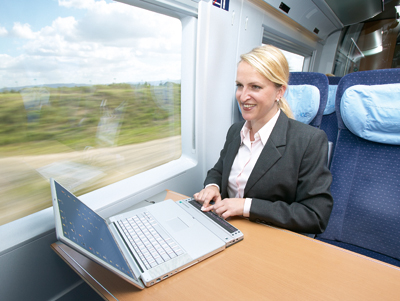 Still from Sight City (the biggest international fair from Germany for promoting products for the blind) edition in 2004, the Braille display SuperVario has made sensation for the long time functioning of the battery (100 hours if the communication between SuperVario and the computer is made via USB, respectively 30 hours if the communication is wireless, via Bluetooth). They have been and still are the smallest and lightweight Braille displays available on the world market.
Braille displays with semi-professional functionality.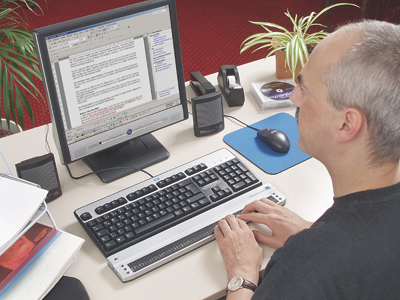 For "semi-professional" functions, ideal are the displays SuperVario64 and SuperVario80. They can be used both at work and for personal use, for those who want the comfort of using their PC independent.
SuperVario64 fits perfectly with the length of a standard keyboard. For an office with little available space or for the PC, this is the ideal and cheapest alternative!
Vario Braille displays can operate autonomously because of the high-performance batteries included. The autonomy, functioning with the wireless Bluetooth connection is approximately 25 hours, and if the connection is via USB or serial port it can even exceed 100 hours.
In addition, these devices are equipped with an intelligent system of charging when the connection is made via USB: the charging of the display is made only then when the computer is powered by the network adapter; if the computer is working on the batteries, the display will also work with his own batteries. This doesn't make extra use of the computer batteries, therefore does not reduce the autonomy of the notebook.